NorState Insurance Services for Home & Auto
Home - Auto - Business - Recreational
SAVE MONEY ON YOUR INSURANCE

Get a free competitive quote from NorState Insurance Services for your home, auto, recreational vehicle or commercial property.
Call directly at 1-888-547-6205 (when you call, please have your current insurance policies handy for reference)
Visit a credit union branch
Speak with a NorState Insurance Specialist, Call 1.800-804-7555
Founded in 2002, NorState Insurance Services was created to leverage the buying power of credit union membership to seek co-operative insurance purchasing opportunities for personal & business insurance needs. Our goal is to get the very best prices, coverage, and service that money can buy. NorState Insurance Services delivers discounted auto, home and specialty insurance to its members while keeping your service as close to home as possible. Whether you are looking for car or home insurance or coverage for your snowmobile, boat or business, let NorState Insurance Services bring you the power of your credit union to you. NorState Insurance Services chose F.A. Peabody Company as its servicing agency for their broad selection of insurers with special discount programs. F. A. Peabody has been providing insurance in Maine for over 20 years
.
TruStage AD&D Insurance
As a member of NorState FCU you're entitled to a no-cost TruStage Accidental Death and Dismemberment Insurance - an exclusive member benefit fully paid for by your credit union. All you have to do is claim it!
Call directly at 1-855-612-7910
Visit a credit union branch
Speak with a NorState Insurance Specialist, Call 1.800-804-7555
TruStage Health & Life Insurances
TruStage Health Insurance Program with GoHealth
Members can shop for and purchase health plans based on budget, location, and need
Simple format health insurance marketplace that makes it easy for members to find the right health plan for themselves and their family
Members can compare plans side-by-side and enroll completely online or over the phone
GoHealth's integration with healthcare.gov makes it easy for members to apply for tax credits
GoHealth has a relationship with over 300 carriers and has a team of licensed insurance advisors to help guide members
TruStage Life Insurance
TruStage Life Insurance products are designed for credit union members, to help them protect the achievements and aspirations of those who matter most in their lives.

Term life insurance provides protection for a set number of years, depending on the member's needs. It offers premiums and benefits that remain the same or vary depending on the policy, and features lower monthly premiums than whole life.

Whole life insurance for adults and children provides permanent coverage for the member's entire life with premiums that remain level, the same throughout their lifetime.

Annuity products enable retirement age members to supplement their retirement income by providing income that is guaranteed for life.

Licensed representatives will walk members through their choices in detail, answer questions and help them arrive at a decision that makes sense for their needs.
Your Pet Insurance with PETPARTNERS

NorState is excited to offer immediate access to pet health insurance for your dog or cat. It reimburses you for costly veterinary bills, allowing you to focus more on the the health of your pets and less on how you're going to pay for it.
What does it cover? 1) Pet insurance allows you to make decisions about our pet's health without worrying about the cost of treatment? 2) Pet insurance alleviates some of the financial burden of owning a pet allowing you to take better care of your pets. 3) Pet insurance gives you peace-of-mind knowing you can meet your pet's healthcare needs.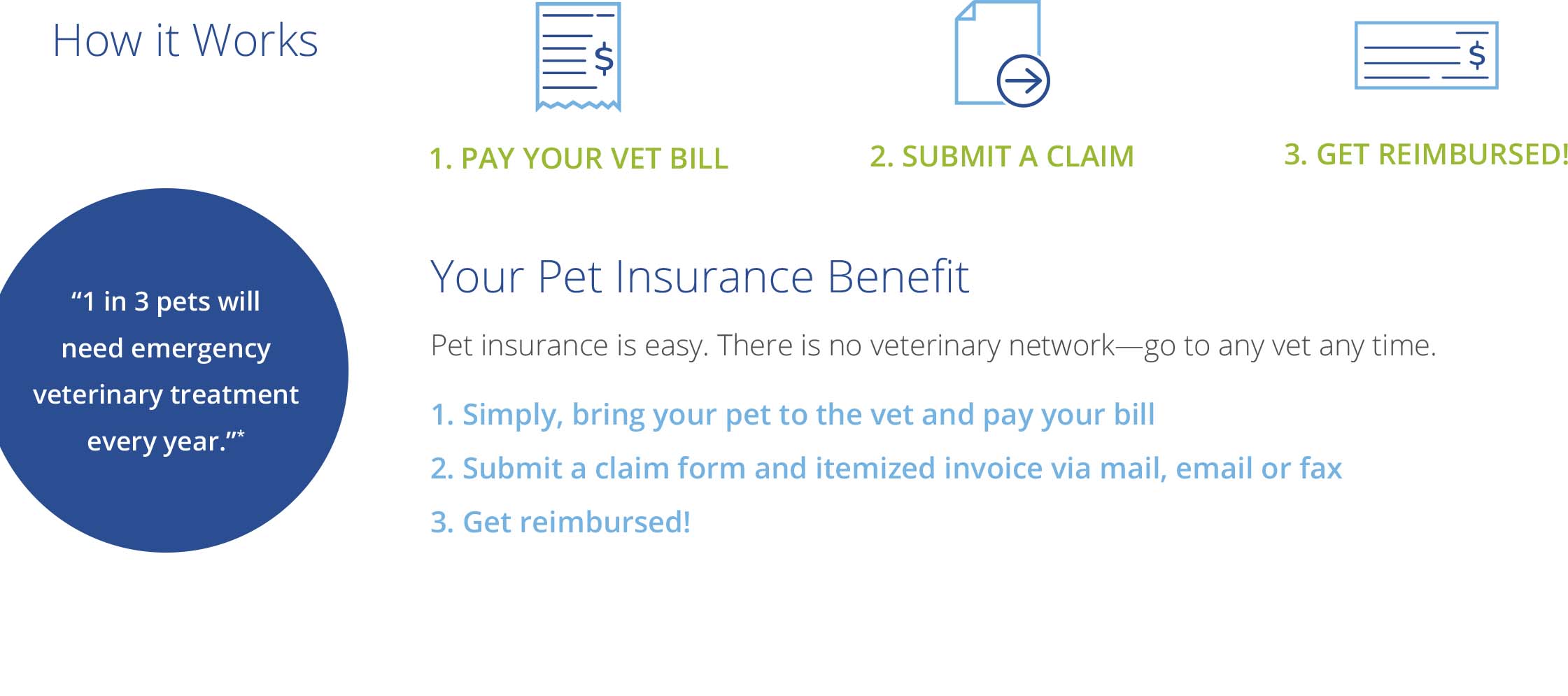 PetPartners Plans are customizable. You can choose your own coverage and own limits to create a plan that fits your individual needs and budget. First select a base plan: accident or accident & illness. Then choose to add endorsements to increase your coverage. Pick your deductible and coverage limits to create your personal plan!
Call directly at 1-866-774-1113 or help@petpartners.com
Visit a credit union branch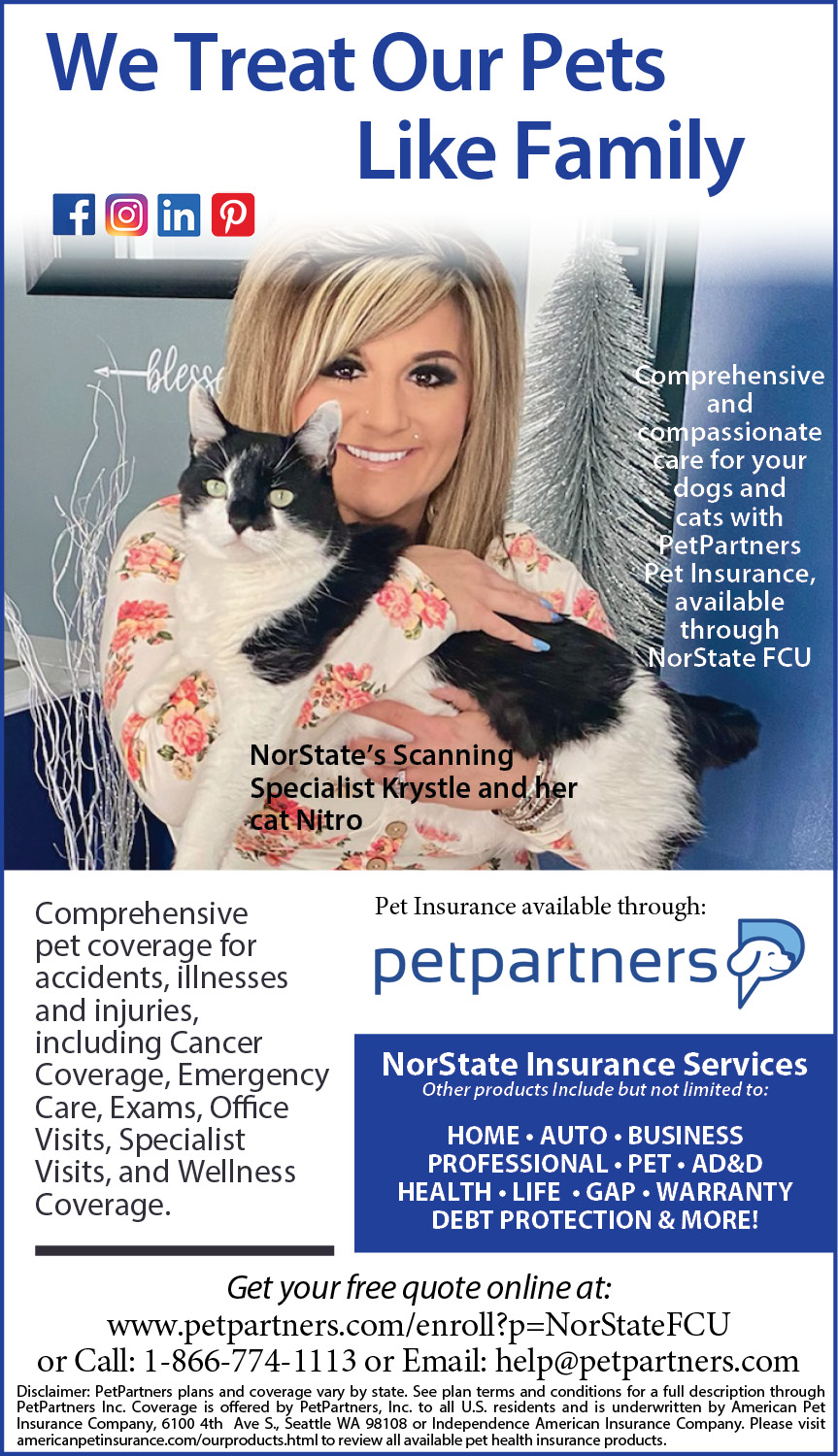 Disclaimer: PetPartners plans and coverage vary by state. See plan terms and conditions for a full description through PetPartners Inc. Coverage is offered by PetPartners, Inc. to all U.S. residents and is underwritten by American Pet Insurance Company, 6100 4th Ave S., Seattle WA 98108 or Independence American Insurance Company. Please visit americanpetinsurance.com/ourproducts.html to review all available pet health insurance products.
View other Staff & Pet Profiles on our Facebook Page! CLICK HERE