Credit Cards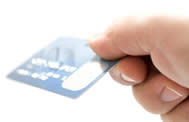 Visa Credit Card
NorState Federal Credit Union's VISA credit card offers a great low rate with local assistance.You'll receive a low rate credit card with no annual fee and no hassles.
NorState Federal Credit Union Advantages
Low rate
Risk based Pricing – rate varies depending on your credit history and score
2% payment of your outstanding balance
No annual fee
Optional Life and Disability insurance available at a reasonable cost
Credit limit up to $10,000
Cash advances receive the same low annual percentage rate
25 day grace period on new purchases
Worldwide acceptance
Local Assistance

Easy Application Process
Online Account Access


Visit www.ezcardinfo.com for updated information on your NorState FCU credit card.
Contact us and we'll be glad to answer any questions you may have about the application process.
Lost or Stolen Cards
In case of a lost or stolen credit card outside business hours, please call toll free (800) 991-4961.