Student Loans
Alternative Education Loan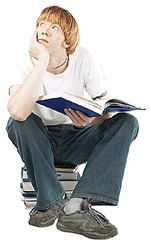 The cost of a college education can be overwhelming and unfortunately, there are often gaps left between a student's aid package and the actual cost of a college education. NorState Federal Credit Union can help you with our alternative student loan program. This program can help fill the gap that remains after all grants, scholarships, and federal student loan alternatives are used.
NorState Federal Credit Union Advantages

No origination fees
Your loan stays in-house
Flexible repayment options
Easy application process
No penalty for pre-payment
Please be advised: NorStateFCU is in the process of creating a new student loan program. We are not offering any student loans at this time, please check back in the near future. Thanks

78 Fox Street, Madawaska ME 04756
Apply by phone (800) 804-7555

Apply in person at one of our branches


Stafford or PLUS Loans
Please visit the Finance Authority of Maine (FAME) for available student loans.
Applications are also available at all our branch locations.