Online Services
NorState Federal Credit Union makes it easy to access your account from anywhere using your Mobile Phone, Computer or TellerPhone. We also provide many other unique services to our members. If you are not a member, sign up now to start enjoying all these great benefits.
---
NorState Federal Credit Union's is pleased to bring you the latest in Check Card Technology -
nYOU Custom Visa Check Card! In a few easy steps, create a card that reflects your personal style.
Important Items to Note:
A fee of $5.00 will be debited at the time of card ordering from your NorStateFCU Checking account.
You must currently have a NorStateFCU Checking Account to use this service. Don't have a NorState FCU Checking Account? Call 1-800-804-7555 or stop by any of our 6 locations near you to enroll.
If you recently enrolled into a Checking Account, or have a Checking Account, but no VISA Check Card and would like to sign up, please make sure to enter Six Zeros (000000)in the card number field when customizing your nYOU VISA Check Card.

Sign up for your nYOU Card

Three steps in creating your nYOU Card:
Step 1: Upload your own photo of your family or friends, your pet or a great vacation pic. We have ideas too if you need them

Step 2: Be the designer...enlarge or reduce the image, flip it or even rotate it.
Step 3: Preview your card and submit your order; it will arrive in 10-14 business days, after your image has been approved.


Click here to try our Demo
Click here to view our FAQ (Frequently Asked Questions) on nYOU Visa Check Card
Click here to view our Image Guidelines
Click here to view our Terms and Conditions

Back To Top
---
This new research App is designed to simplify our member's vehicle-buying experience. Once downloaded to your Smartphone, you can scan the vehicle's VIN and get valuable information and tools to help you make an informed decision.
Benefits of AskAuto App:
Scan a car's VIN to get information on your dream vehicle, including the average retail cost and EPA mileage estimates
Compare, rank and save notes on vehicles you like
Learn which loans might be best for you
Apply for a loan from anywhere using your Smartphone
- Members can scan their driver's license to prefill many fields in the loan application
- The AskAuto app prefills the loan application with saved vehicle data


Download AskAuto for your Smartphone

Want to take AskAuto app for a test drive? Download your free app for iPhone, IPad and Android devices today by clicking the links below. Be sure to select NorState Federal Credit Union on the app's startup screen.
Click below to download from the App Store
| | |
| --- | --- |
| App Store Download | |
| | |

Back To Top
---
NorState NOW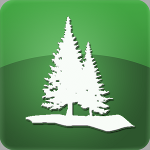 NorState Federal Credit Union would like to welcome you to our new and improved Mobile Banking Product! We are proud to offer this convenient service to our member's, free of charge. This is one of the many benefits of becoming a member of NorStateFCU. Members can now access their accounts securely from any Mobile Browser, App Store (Android or Apple), Blackberry, SMS messaging and many other mobile devices.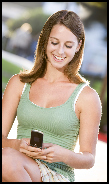 Benefits of Mobile Banking:
View Account Balances
- Savings
- Checking
- Loans and Club Accounts
Transfer funds within your primary account
View recent transaction histories
Pay your bills securely from your mobile device
Send us secure messages
Locate nearest ATM's and Branch locations
Deposit Checks with Mobile Capture

NorState Mobile Banking Requirements:
Must have a Primary Account Number with NorStateFCU
Must have a phone with a Data Plan for SMS or Web Browsing

Must have a phone that supports WAP (Wireless Access Protocol)
Phone must have Cookies enabled

Important Items to Note:
You can login with your existing UserID and Password
You must have access to the E-mail address on your account
A Onetime PIN will be sent to that e-mail address with instructions on completing the process. This security feature helps protect and confirm your identity.
Make sure to check your junk mail box if you don't see the message. The e-mail is sent instantly, but system response time may vary depending on your e-mail provider.

E-mail addresses can be updated by calling in or logging into Online Banking on your computer and updating your login profile. Once logged in, go to Other Options - Change Login Profile, enter your current password and then update your e-mail address on the bottom and continue to complete the process.
If the e-mail was sent to an account you don't have access too, call us to update your e-mail address.
Once your e-mail address has been updated, we will need to reset your Onetime Pin so you can start the process again to have the pin sent to the correct e-mail address.
The Onetime PIN will be appended to your password upon logging in, once logged in, you will never be asked again unless you change phones or delete your browser cookies.

Sign up for NorState NOW

Sign up for NorState NOW today and start taking advantage of this wonderful service. We want to improve your Mobile Banking experience. You can login with your existing Online Banking UserID and Password. If this is your first time using Mobile Banking on your device, there will be a sent to your e-mail address with instructions on registering your device.
Download NorState NOW Mobile App
| | |
| --- | --- |
| App Store Download | |
| | |
To access your account using your Mobile Browser, click here
To use SMS (Short Message Service), log into your Mobile Browser site and start sending text messaging commands to your account.

Click here to view a complete list of text messaging commands
Click here to find nearby ATM's

Back To Top
---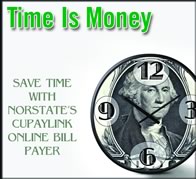 CUPayLink (CUPaL)



NorState Federal Credit Union's CUPayLink Bill Pay is an easy way to make payments without writing a check. It is designed to save you time and money and provide security when paying your bills and is a free service to our members.

With CUPayLink, you set up the account information for each of your payees, which can be organizations or persons.

When you receive bills, you select the payee, enter the amount you owe and the due date.
Your payment will be sent electronically to the payee if they are set up to receive them. If the payee is not set up to receive electronic payments, CUPayLink will print out a paper check and send it to the payee for you.

Benefits of CUPayLink:
Easy bill paying: You don't have to write checks, buy stamps or mail bills
Save time: By setting up your bills to be paid automatically, you'll save time. On average, people spend three days a year just paying bills.

Save money: With the cost of stamps, you will save on postage alone.
24/7 access from any Internet-enabled computer

Using CUPayLink You Can:
Send Money to any Individual, Company or Organization in the U.S (We reserve the right to refuse payments to anyone.)
Set up your payee information. Unlimited amount of payees.

Set up automatic payments for recurring bills.
Review pending payments and make changes or cancel them if needed.

Additional Information:
If your payee accepts electronic payments, please allow three or more business days for payments to be received and posted.
If your payee accepts only checks, please allow six to seven business days for them to be received and posted.

Please allow extra time for weekends and holidays.
When enrolling into CUPayLink, please make sure to enter your full MICR Number located on the bottom of your check book starting with "

70036

".
If you are experiencing problems with your CUPayLink account, please contact IPay at

(866) 884-5331

. If you still require additional assistance, please call us at

(800) 804-7555

.


Sign up for CUPayLink

Three methods to enroll:
You must have a NorState Federal Credit Share Draft Account.
You will also need to sign up for Online Banking access.
After logging into your account, click the CUPayLink located above to enroll.
You will then be prompted to enter your checking account number, which is the
full MICR number located on the bottom of your check book starting with "70036".
Click here to view a demonstration of our online CUPayLink Service
Click here to view our FAQ (Frequently Asked Questions) on CUPayLink

Back To Top
---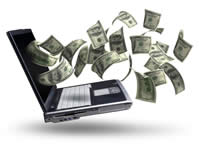 Online Banking



NorState FCU Online gives you "real time" control over all of your accounts in the comfort of your home, office or on the road. You can manage your money safely from any Internet-enabled computer free of charge 24-hours a day, 7-days a week. Manage your money better than ever before!
Enjoy the convenience with these features:
Account to Account Transfer
View Balances on All Accounts
View Account Histories
Get Real-Time Account Balances
Download .CSV of transactions into Excel
Download Statements
Setup Monthly Budget and Generate Reports
Transfer funds between Accounts
Setup Automatic Payments
Make Loan Payments
Make Stop Payments on Checks
Obtain Tax Information
Obtain Direct Deposit information
Pay your Bills
Communicate with us securely
Manage your Profile


Register for Online Banking
To get started, please follow the instructions below.
Visit our Home Page https://www.norstatefcu.org
Click Register
Enter your Account Number, last 4 of your SSN, Birthday and "Yes" to Accept the Terms
Setup your Username and Password
Setup your Security Phrase and Choose a Picture
Wait for the process to complete, that's it, you have successfully enrolled your account
For more information, please click the Brochure below or visit our FAQ section

Online Banking Brochure or Call us at (800) 804-7555

Back To Top
---
iTalk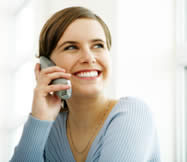 Get quick, convenient account information with our new and improved TellerPhone service. This free service allows you to get your account information from home, the office or on the road with toll free access.
The credit union is always as close as your telephone. iTalk gives you up-to-the-minute information about your account; it's like having your own personal teller.
Benefits of iTalk:
Account Balances
Account Histories
Funds Transfer
Account Management
How to Register for iTalk

Steps to Register :
Please first call your local number below. If your area of service is not listed, please call our toll free

(855) 780-6179

Enter your Account Number
Enter your SSN
Create a secure PIN for your account
Steps to Access your Account :
Please first call your local number below. If your area is not listed, please call our toll free

(855) 780-6179

Press 1 for Touch Tone
Enter your Account Number
Enter your Secure PIN
Enter the last 4 Digits of your SSN or TIN
Please look below to find your local iTalk number:
Local 1 :

(207) 436-6106

Madawaska (207) - 728, 436, 316
Frenchville (207) - 543
Grand Isle (207) - 895
Edmundston, NB (506) - 223, 253, 254, 353, 733, 735, 736, 737, 739, 740
Local 2:

(207) 484-4000

Van Buren (207) - 484, 868
Limestone (207) - 325, 328, 999
Caribou (207) - 492, 493, 496, 498
New Sweden (207) - 896
St. Leonard, NB (506) - 390, 421, 423, 824
Local 3 :

(207) 554-1003

Presque Isle (207) - 227, 540, 551, 554, 760, 762, 764, 768, 769
Mars Hill (207) - 425, 429
Ashland (207) - 435
Washburn (207) - 455
Fort Fairfield (207) - 472, 473, 476
Easton (207) - 488
For more information, please click the Document below

iTalk Document or Call us at (800) 804-7555

Back To Top
---
Access your statements faster from wherever you choose with no extra cost or fees. You can view, download and save your statements to your computer. You will need to have Adobe PDF reader or any other program that can read PDF's installed on your computer to view your statements.
Be assured that your statements are secured requiring you to logon to Online Banking before viewing them. If you have not register for CUe-Statements, please follow the procedures below to get started.
Register for CUe-Statements


To register, please follow the instructions below:

Back To Top